Residential Window Cleaning
The Expert Your Windows Need
Your windows shouldn't be an afterthought - they should steal the show! Crystal Clear Shine is your reliable source for a professional window cleaning service that will bring out that spotless glow in every single pane.
Not all window cleaning solutions are alike. And when you're dealing with a part of your home that is as important as your panes, it's worth it to invest in the best.
That's where Crystal Clear Shine comes into the story. Our team are proud to be certified, trained, and authentic professionals. We specialize in "streak free" - and it shows!
Superior Window Cleaning
We provide one convenient source for all your window cleaning needs. Our service offerings include:
We are proudly meticulous
We know that your window system is made of more than "just" glass. So, you can always count on our service to include:
Sparkling Service for Every Window
Think of clean windows as a key. When you invest in that key, you can unlock a bounty of benefits for your property. Expect:
With the Crystal Clear Shine window cleaning team, your panes aren't just a part of your home. They're a highlight!
The Right Professionals to Assure Your Clean Windows
You need to hire the right professionals for you to be assured of clean windows.  We are a window cleaning company dedicated to cleaning your windows till they are spotless. If you like to clean your windows, then you need to hire us. There are specific detergents and window cleaning materials you need for you to be assured of the best results in your window cleaning services. If you have a big building where you will like to clean the windows, then we are the right experts for you to hire and we will assure you the best windows after we clean them.
Why you should hire us for your window cleaning services
Quality services guaranteed
We are serious when it comes to window cleaning services. Our experts will take time and clean windows till they are spotless. Even if they have developed hard stains, we are ready to work on them till they are spotless. You may be too busy to an extent where you find it hard to spare some time so that you can carry out window cleaning services, but we are here to help you out. Just call us, and we will assist you in professionally cleaning the windows.
Professional window cleaners
We specialize in window washing.  Even if you have windows which have developed hard stains, you should not be worried after you decide to hire us; we are ready to work on your windows till they are spotless. We listen to your specific needs before we embark on service delivery, if you like to be assured of quality services, then we are the best experts for you to hire and you will be sure of great success. All our professional window cleaners work under minimal or no supervisions, try our services and you will never regret.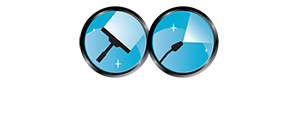 Contact Us
48 Covil Avenue Wilmington, NC 28403
Monday thru Saturday 8:00am - 5:00pm
Service Areas
Crystal Clear Shine Window Cleaning & Pressure Washing proudly offers service to the Wilmington, Leland, Southport, Carolina Beach, Kure Beach, Wrightsville Beach, Figure Eight Island, & Jacksonville areas.