Gutter Cleaning & Guard Installation
Complete Gutter Cleaning
North Carolina gets its fair share of sunny days - but it isn't unusual for the forecast to include rain, too. Crystal Clear Shine keeps your property prepared with our complete gutter cleaning and guard installation solutions!
We know better than anyone how important a well-functioning gutter system is to your home. That's why we deliver a comprehensive cleaning solution that invests in their long-term success. This includes:
Professional Guard Installation
Gutter guards are one of the most effective ways to keep buildup out of your gutters. Our team will assess your gutter system and deliver a solution that matches your budget.
After installation, our team will follow-up with guard inspection during every gutter cleaning service. This is just another way to ensure that your home is getting the most protection out of your gutter system.
The Value of Clean Gutters
Gutters really are the backbone of a successful property. With regular maintenance, your gutter system will:
Our comprehensive gutter cleaning solution is your key to a healthier property - and a better investment. Schedule your seasonal service today!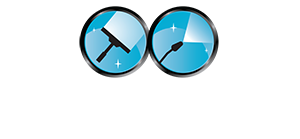 Contact Us
48 Covil Avenue Wilmington, NC 28403
Monday thru Saturday 8:00am - 5:00pm
Service Areas
Crystal Clear Shine Window Cleaning & Pressure Washing proudly offers service to the Wilmington, Leland, Southport, Carolina Beach, Kure Beach, Wrightsville Beach, Figure Eight Island, & Jacksonville areas.